Buying A Home Can Be Scary Until You Know The Facts


Some Highlights:
Many potential homebuyers believe that they need a 20% down payment and a 780 FICO® score to qualify to buy a home which stops many of them from even trying! Here are some facts:
72% of buyers who purchased homes this year have put down less than 20%.

76.4% of loan applications were approved last month.

The average credit score of approved loans was 727 in September.
Want to see if you could be able to buy a home? Give me a call or shoot me a text and we can figure this out together. Ashley Davis, RE/MAX American Dream 832-868-1478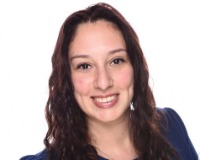 A Real Estate Agent That Truly Cares About You! I became a real estate agent to help you! After buying my first home, expecting to move in, I found out that my home had been broken into and all....