How To Successfully Buy A Home In A Tight Sellers Market
When you are looking for a home in a sellers market your challenge will be not just finding a home you like, but also beating out all the other homebuyers who like it and want to make an offer on it, too.
The number of homes for sale is low nationwide, particularly in the price ranges desired by first time home buyers. The latest figures from the National Association of Realtors show that that there was only a 4.4-month supply of homes for sale in February, which is lower than the six-month supply that indicates a balanced market. One-quarter of February's transactions were all-cash sales, according to the NAR, and investors bought 18 percent of the homes that were sold.
A well-priced home in good condition will usually move very quickly and often have multiple offers.
That means that if you want to end up with a nice home, you need to be strategic. Expecting to find the home of your dreams by nonchalantly walking into a few open houses or pursuing some online listings is not realistic in this seller's market.
I advise finding a good real estate agent who knows when and how to negotiate. While everything is negotiable in real estate, sellers are often less inclined to deal if they have other offers waiting in the wings. Plus, if you're a buyer, working with an agent usually costs you nothing because the seller pays the full commission.
These days, most would-be buyers come to an agent with a list of homes they'd like to see based on their online research. While that often serves as a solid starting point, a quality agent may find additional options. After buyers have seen a few properties, skilled agents can typically gauge what they're looking for in a new home and may have other properties lined up..
If you're the client, your agent should be following up with you at least once a week.
Here are seven tips to help you get the house you want this spring.
Get your finances in order first. Several months before you intend to start looking, you should get copies of your credit reports to make sure you're in a financial position to buy. Shop for mortgage financing before you start looking at houses. I will not take anybody to see any house unless they have a pre-approval letter or proof of funds. I need proof of funds to show the seller."
Move quickly once you find the house you want. That often means rushing out to see new homes within hours of them being listed and writing up an offer immediately if you like the house. Things are gone in a matter of hours, You really have to move fast.
Don't make snap judgments based on listing photos. A house that doesn't look appealing in photos could still be a great house. Homes being sold by an estate or homes with tenants inside often yield particularly poor photos. Plus, photos fail to convey the feeling of a home or the floor plan. Unfortunately, the pictures don't tell a true story You have to be willing to look past some of the pictures.
Be realistic about the inspection and repairs. The more competitive the market, the less likely a seller will be to make repairs, though some sellers may lower the price if the inspection reveals expensive defects. The purpose of the inspection isn't to get the seller to repair every small problem but to find out for sure that the house is what you thought it was. You are not buying a brand-new home, What we are looking for are major defects we were not initially able to see in the walkthrough.
Start with your best offer. A competitive market is not the right environment to negotiate a bargain. You may get only one chance to make an offer, and your offer may be one of several the seller will choose from. You really need to come in with your highest and best
Write a personal letter to the sellers. Some sellers are interested only in how much money their home sale will yield, but others love their home want it to go to a new family that will love it just as much. If you really like a house, include a personal letter It doesn't work for everybody, but I have seen it work for many, many people.
Make a big earnest money deposit. The expected size of the earnest money deposit, and the rules about when you get it back, vary by locality. But sellers often see a larger deposit as a sign that you're serious about the deal.
My goal 🥅 as a realtor is to be there for you every step of the way. To answer your questions, be honest and transparent through the whole process. In the end my goal 🥅 is that you will be happy with your new property
and that I will have gain
ed your trust and exceed your expectations.

I would love
️ you to private message me and we can talk about how I can best help you find the property
you are looking for. Real Estate is truly my passion.

Call or text me any time for a showing or more information 281-912-4146


--

Laura Murdock Realtor - 067304224
RE/MAX American Dream 281-912-4146 LauraMurdock@remax.net www.MoveWithMurdock.com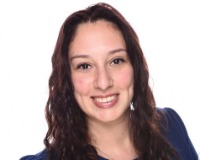 A Real Estate Agent That Truly Cares About You! I became a real estate agent to help you! After buying my first home, expecting to move in, I found out that my home had been broken into and all....