Hurricane season is upon is - June 1 through November 30th. Hurricanes are a huge threat to those of us who live in the Houston - Gulf Coast region. You want to make sure you are prepared & the time to prepare is now, before you are in a crisis type situation. The following tips are from the ABC 13 Hurricane tracking guide. The guide can be picked up from Kroger's and you can get additional information on the ABC 13 web page. Have fun & stay safe this summer.
ABC 13 has provided the following tips & don't forget to pick up your hurricane tracking guide from Krogers. Click Here for ABC 13 Hurricane Center
Gather 3 days of non perishable food and water for each member of your family - you need at least one gallon of water, per person, per day.
Consider Storm shutters

Learn how to shut off Utilities

Make copies of important documents

Decide where your pets will go.

If you live in a hurricane evacuation zone, figure out your evacuation route. (You can call 2-1-1 now to register)
The ABC 13 app will provide you with:
Audio Alerts

Interactive maps

Latest troipical storm / hurricane tracks

Extended and hourly forecast

Severe weather outlook
SAFFIR - SIMPSON HURRICANE WIND SCALE
Category 1 - Wind/MPH 74-95 - Damage - Moderate

Category 2 - Wind/MPH 96-110 - Damage - Extensive

Category 3 - Wind/MPH 111-129 - Damage - Devastating

Category 4 - Wind/MPH 130-156 - Damage - Catastrophic

Category 5 - Wind/MPH 157+ - Damage - Catastrophic
Above information is from ABC 13's weather tracking guide.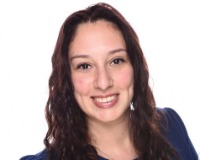 A Real Estate Agent That Truly Cares About You! I became a real estate agent to help you! After buying my first home, expecting to move in, I found out that my home had been broken into and all....