Is Now A Good Time To Buy
Tips for BuyingBuying a house is a big step.
The right time to take this leapdepends on your financial and personal situation as well asyour goals.
If you are considering buying a house now, here aresome strong reasons why the timing could be right: Housing prices in Texas have been steadily rising at a moderatepace for many years, even while other states have experienced wild pricefluctuations.
There are Texas-specific programs that can lower your interest rate orprovide additional tax-credit incentives.Interest rates are at or near record lows. Even small reductions in theinterest rate can significantly boost the purchase price you can affordwhen buying a home.
Texas has one of the most affordable housing markets compared tohousehold income, according to the Real Estate Center at Texas A&MUniversity.Our state's economy is strong and diverse, and the population is expectedto continue growing steadily.
These factors all point to continued healthin the housing market.
As a Texas REALTOR®, I can show you how our current housing marketconditions factor in to your goal of buying a home. Youcan count on me to put your interests first while I assist youduring this exciting process.For more information about Texas REALTORS® or buying or selling a home inTexas, visit TexasRealEstate.com.Is now a good timeto buy a house in Texas?As a Texas REALTOR®, I can assist you
Laura Murdock
RE/MAX American Dream
281-912-4146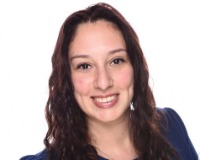 A Real Estate Agent That Truly Cares About You! I became a real estate agent to help you! After buying my first home, expecting to move in, I found out that my home had been broken into and all....